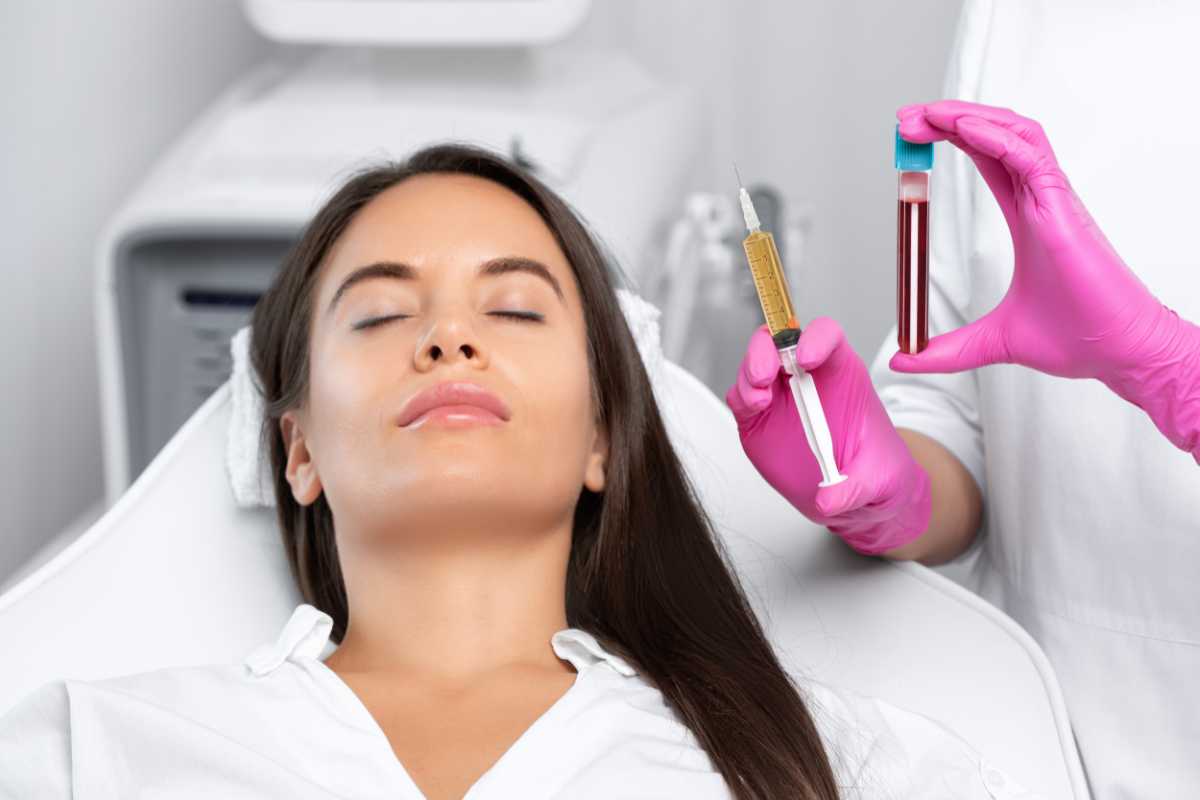 Welcome to Luminous MediSpa, where science meets beauty to help you achieve your wellness and skincare goals. Our commitment is to empower you to look and feel your best through a comprehensive range of cutting-edge treatments and personalized care.
Our Mission:
At Luminous MediSpa, our mission is to enhance your natural beauty and well-being by providing advanced, science-backed treatments in a comfortable and welcoming environment. We believe that beauty is more than skin deep, and our services are designed to promote both inner and outer radiance.
Why Choose Us?
Expertise: Our team of experienced and licensed medical professionals, estheticians, and technicians are dedicated to delivering safe and effective treatments tailored to your unique needs.
Cutting-Edge Technology: We stay at the forefront of the industry by offering the latest advancements in skincare, wellness, and rejuvenation, ensuring you receive the best possible results.
Personalized Care: We understand that every individual is unique, and we take the time to listen to your concerns and goals, crafting a customized treatment plan just for you.
Holistic Approach: Luminous MediSpa embraces a holistic approach to beauty and wellness, addressing not only the outer appearance but also the well-being of your body and mind.
Relaxing Environment: Our spa is designed to provide a tranquil and calming atmosphere where you can unwind and rejuvenate.
Our Services:
Skincare: From facials and chemical peels to microneedling and laser treatments, we offer a wide range of skincare solutions to address various concerns and leave your skin looking radiant.
Injectables: Achieve a youthful appearance with our selection of injectables, including Botox and dermal fillers, administered by our skilled professionals.
Wellness: Explore our wellness services, such as IV hydration therapy, designed to boost your energy, enhance your immune system, and promote overall well-being.
Hair Restoration: Our PRP Hair Restoration treatment can help stimulate natural hair growth, giving you a fuller and more confident head of hair.
Laser Therapy: Say goodbye to pigmented lesions, vascular lesions, and unwanted hair with our advanced laser treatments.
Your Journey to Radiance Begins Here:
At Luminous MediSpa, we are dedicated to helping you look and feel your best. Whether you're seeking a rejuvenating skincare treatment, hair restoration, or a wellness boost, we are here to guide you on your journey to radiance. Our commitment to excellence, safety, and your satisfaction is unwavering.
Experience the Luminous difference today and unlock your inner and outer beauty. Book your appointment with us, and let's embark on a transformative wellness and skincare journey together.
Meet Lubna, a licensed Esthetician and Laser Tech who specializes in result-driven Aesthetics.
With her Texas State License and professional license as a laser hair removal technician, Lubna provides a professional and soothing touch. 
She customizes facials, educates clients about products, ingredients, and techniques, and continuously educates herself by attending various classes to enhance her skills in this progressive industry. 
Her goal is to give clients the best skincare options to achieve their desired goals. 
Lubna is an excellent provider at LUMINOUS MEDISPA, offering services such as Chemical Facial Peels, Microneedling, Laser Hair Removal, HydraFacial, RF Microneedling, PRP, and more. 
When not at the spa, Lubna enjoys spending quality time with family and friends, as well as exploring new travel destinations.
Meet Dr. Humera H. Naqvi: A Passionate Physician and Beauty Enthusiast
Dr. Humera H. Naqvi is a board-certified Internal Medicine physician, a loving wife, a devoted mother, and the proud owner and partner of Luminous MediSpa. With nearly 11 years of experience in the medical field, Dr. Naqvi has always harbored a deep passion for both healthcare and skincare. Her journey in the world of beauty and wellness began back in middle school when she first became enamored with the idea of looking and feeling one's best. Now, she's combining her two passions to pursue a career in the beauty industry.
After spending several years living and working in the vibrant communities of Richmond, Sugar Land, and Katy, Texas, Dr. Naqvi recognized that Katy was the ideal location to open her dream medispa. The warm and supportive community of Katy aligned perfectly with her vision, and she eagerly embraced the opportunity to become a part of it.
A Remarkable Medical Journey
Dr. Humera H. Naqvi's medical journey is marked by dedication and excellence. She earned her medical degree from the prestigious Ross University School of Medicine in 2008 and completed her Internal Medicine residency at the highly-regarded Mount Sinai Affiliated Hospital Morristown Medical Center. Her commitment to her profession led her to become an American College Fellow in 2015.
Early in her career, Dr. Naqvi practiced primary care in Jersey City before advancing to the inpatient hospitalist program at Bayonne Medical Center and St. Barnabas Medical Center in New Jersey. She spent approximately nine years working as a hospitalist and running her private practice in the Houston/Katy area, where she gained valuable experience in patient care and wellness.
Aesthetic Medicine Expertise
However, Dr. Naqvi's journey took a new and exciting turn when she decided to follow her passion for aesthetics. She embarked on a two-year journey across the United States to train under some of the industry's finest injectors. These mentors included renowned physicians, dermatologists, plastic surgeons, and neurosurgery experts with over 25 years of experience in aesthetic medicine. Dr. Naqvi's unwavering commitment to learning and honing her craft has made her an expert in the field of aesthetic medicine.
Today, as the Medical Director and Owner/Partner of Luminous MediSpa, Dr. Naqvi brings her extensive medical knowledge, combined with her deep understanding of beauty and skincare, to offer a wide range of cutting-edge treatments and procedures. Her mission is to help clients look and feel their best, all while providing the highest standard of care and professionalism.
Luminous MediSpa is not just a place for beauty enhancement; it's a destination for rejuvenation and self-care, where Dr. Humera H. Naqvi and her dedicated team work tirelessly to help clients achieve their aesthetic goals and boost their confidence.
Discover the transformative power of Luminous MediSpa and Dr. Naqvi's expertise today.
Appearance of fine lines and wrinkles.
smoother and less wrinkled skin
create controlled micro-injuries
Appearance of fine lines and wrinkles.
smoother and less wrinkled skin
create controlled micro-injuries